Posted on: 10/19/2022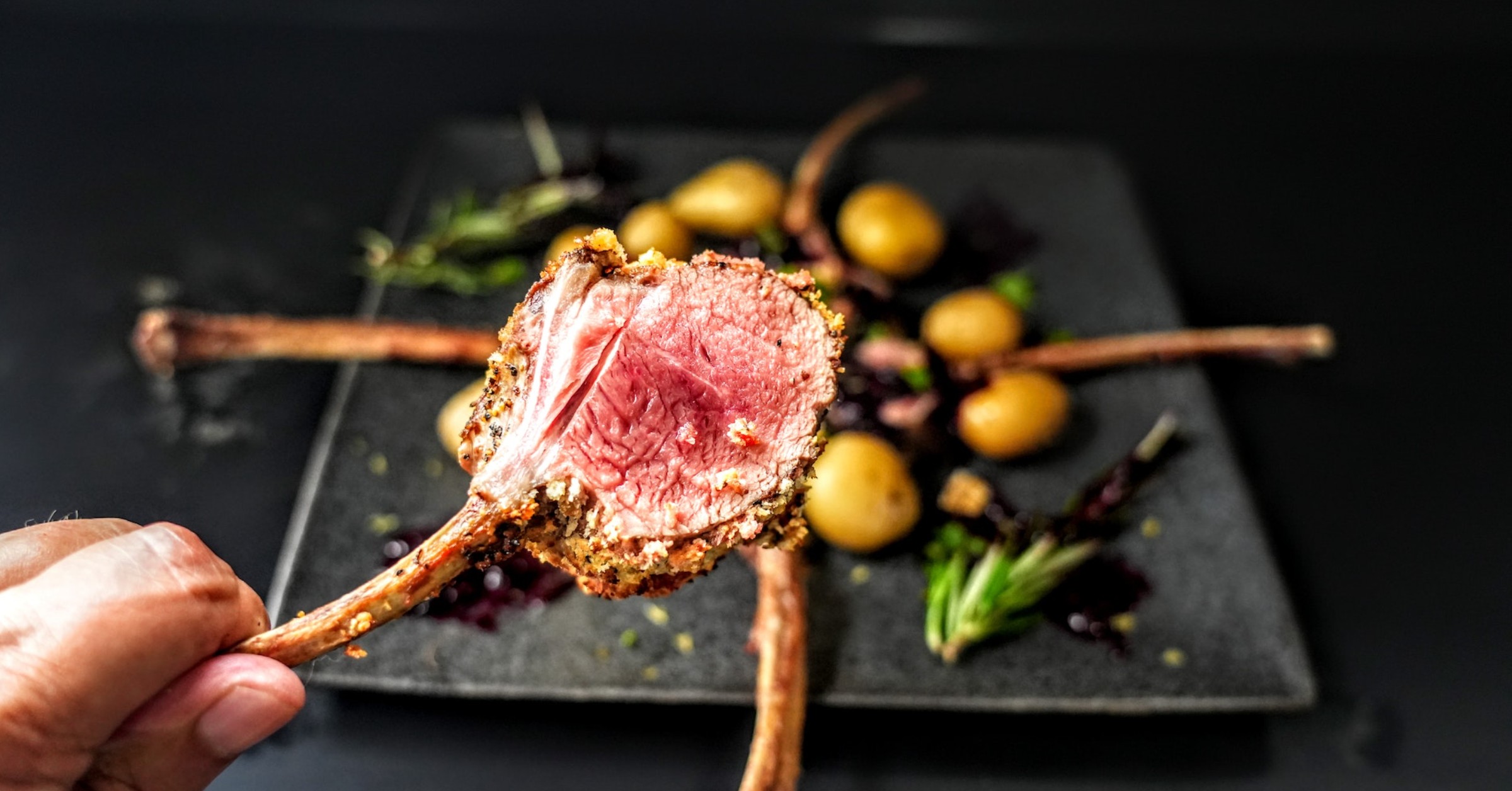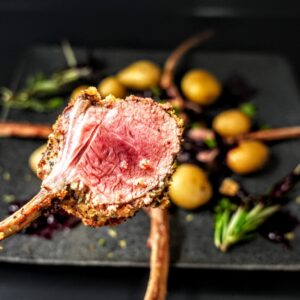 Rack of Lamb with a scratch Blueberry sauce
How to cook a rack of lamb on a pellet grill | In today's show we will take you step by step on cleaning, preparing, and cooking a nice Rack Of Lamb!
Ingredients
1 RACK OF LAMB

S&P&G

Dijon Mustard

Panko Bread Crumbs

Fresh Mint and Rosemerry
Blueberry Sauce
Shallots

Red Wine

Blueberrys

Butter

Honey

Brown Suger
Instructions
Frenched lamb rib racks with 7 to 8 ribs each 
Season the ribs with S&P&G. Saute high for approximately 1 minute turning after 30 seconds. You want the rack nice and browned. REST!!
Apply the mustard and panko breadcrumbs
After a proper rest(15 min)brush all sides with dijon mustard then lay into the panko breadcrumbs.
Cooking the rack of lamb
Pre-heat your pit to 450f-550f(The hotter the better)but not over 550f

Cook for approximately 15 minutes or 130f(Med Rare is a must)

Rest, slice and ENJOY!(SERVE WITH MINT JELLY or any type of sweet sauce)
Blueberry Sauce
Add shallots to the same pan you used to sear the rack of lamb

After a min or so add in 1/8 cup of red wine. Cook down then add in your blueberries. Cook down while breaking apart the berries. Just smash them as best as possible. Add in 2 TBS honey and 3 TBS brown suger. Simmer 10 min or so.