Posted on: 10/01/2022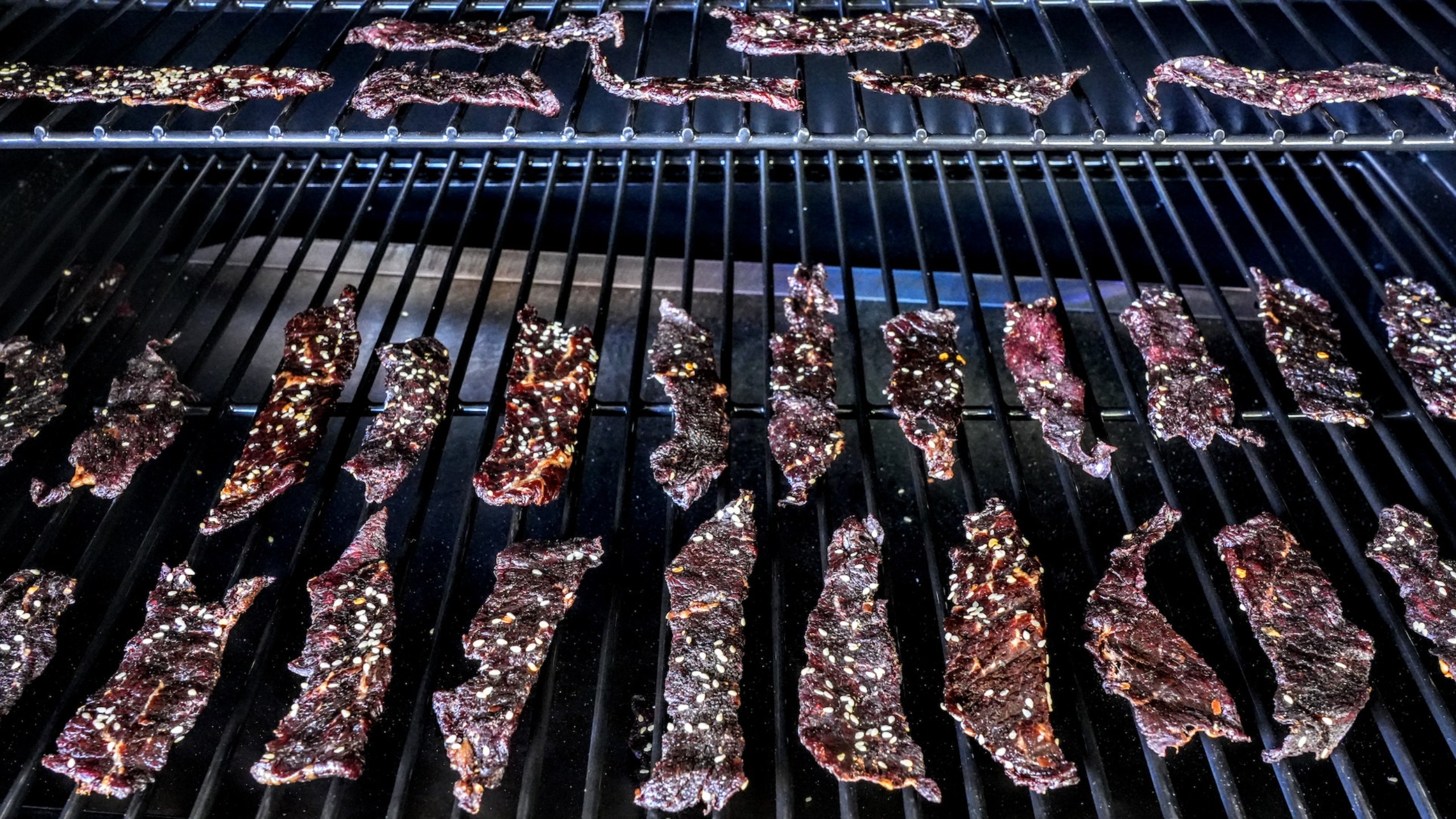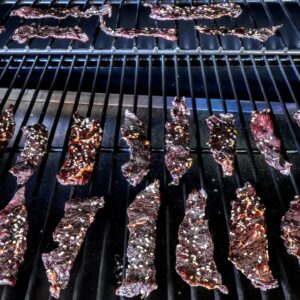 Beef Jerky
Beef Jerky. How to make beef jerky in a pellet grill. In today's show, I show you how and why you need to make up some beef jerky!
Ingredients
1

cup

brown sugar

1

cup

soy sauce

2

Tbs

worcestershire sauce

2

Tsp

black pepper

1

Tsp

red pepper flakes

1 Tbs

granulated garlic

⅛

cup

honey
Instructions
The meat
Slice the meat between ⅛ and ¼ inch thick with the grain or against.
The Marinade
In a large bowl, combine the all ingredents and whisk until evenly combined and dissolved.

Add the meat to the marinade and toss until all of the pieces are evenly coated. Cover with plastic wrap or transfer to a large ziplock bag or bowl and marinate in the refrigerator for at least 12 hours or overnight.
Drying the meat
Very improtant to dry the meat before smoking. I use a few sheets of paper towel as seen in my video(see below)
Arrange the marinated meat on the wire racks in a single layer. smoke 160f, until the meat is dried out, 3 to 5 hours. To determine if the jerky is thoroughly dried out, take a piece out of the smoker and bend. It should bend but not rip.