Posted on: 08/27/2022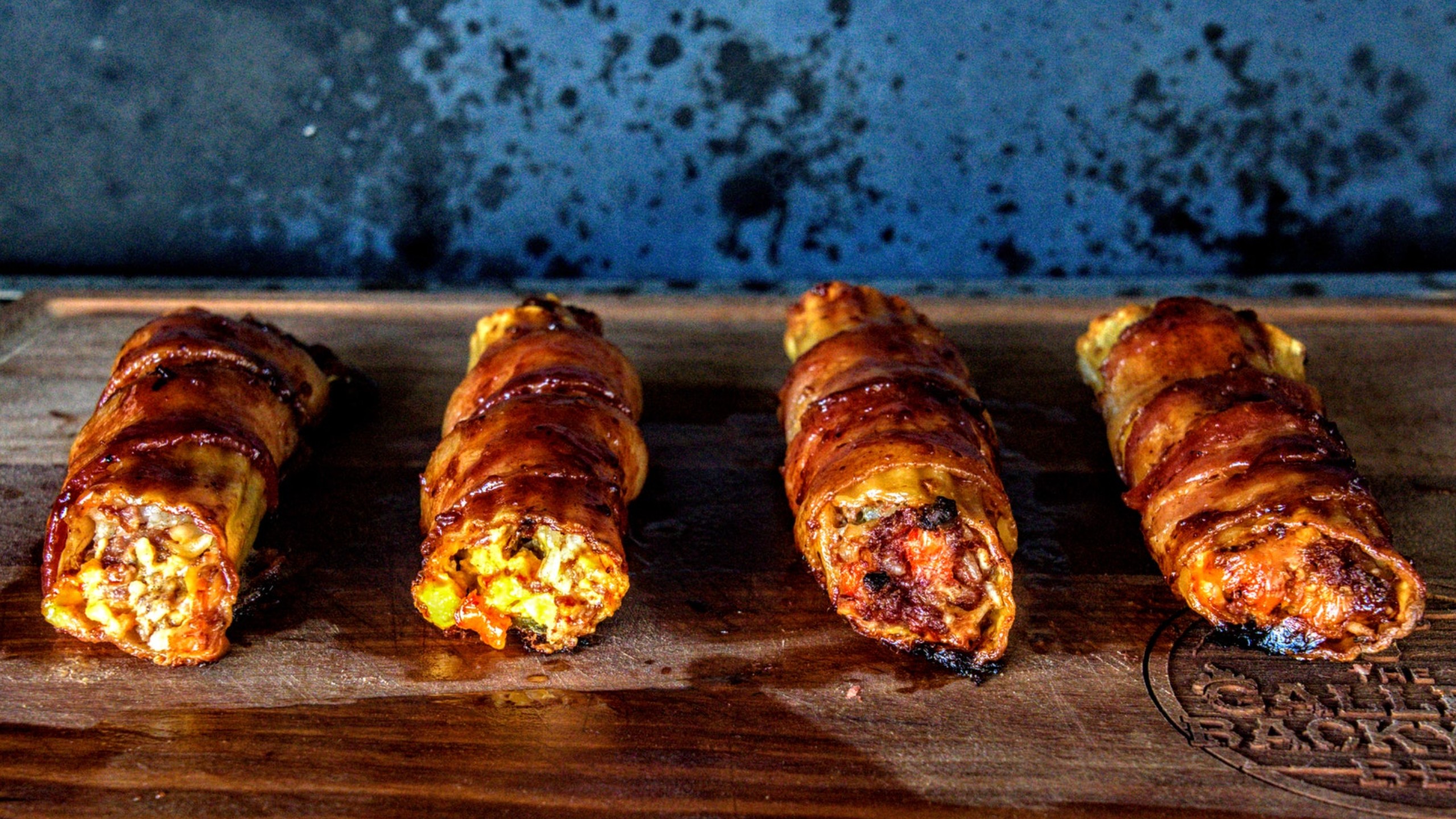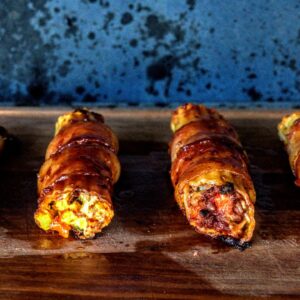 Smoked Shotgun Sheels
Smoked Shotgun Shells | Do this to your smoked shotgun shells. In today's show, we improve on the Tic Toc and Youtube classic, smoked shotgun shells. These make an awesome weekend appitizer. Not only fun to make but packed with flavor.
Ingredients
10 Manicotti shells(Blanched)
Meat mixture
1

lb

80/20 ground beef

½

lb

sweet Italian sausage

3-4

Hot and Sweet Hatch Chili Peppers

½

cup

Onion

10

Slices bacon
Instructions
Blanch off the Manicotti shells
After blanching off the Manicotti shells you want to cut out a 1/4" strip from each shell(SEE VIDEO)
Putting it all together
In a medium-sized mixing bowl, combine the ground beef, Sausage, cheese, Hatch Chili and onion. Mix with your hands until well-incorporated.

Lay out your blanched manicotti shells and stuff each one full of the ground beef mixture

Once they are stuffed, wrap each manicotti shell in 1 slice of bacon.
Preheat your smoker to 300°f
Transfer the shotgun shells to a wire rack and place them on the smoker.

After 20 minutes start basting with you favorite sauce

 smoke for 1-1 1/2 hours, then increase the temperature on the smoker to 350°F.

Let them cook for another 10 minutes, then brush each one with barbecue sauce, and let them cook for another 10 minutes.Serve immediately and enjoy!