Sausage Popper Boat Sandwich
Posted on: 08/14/2022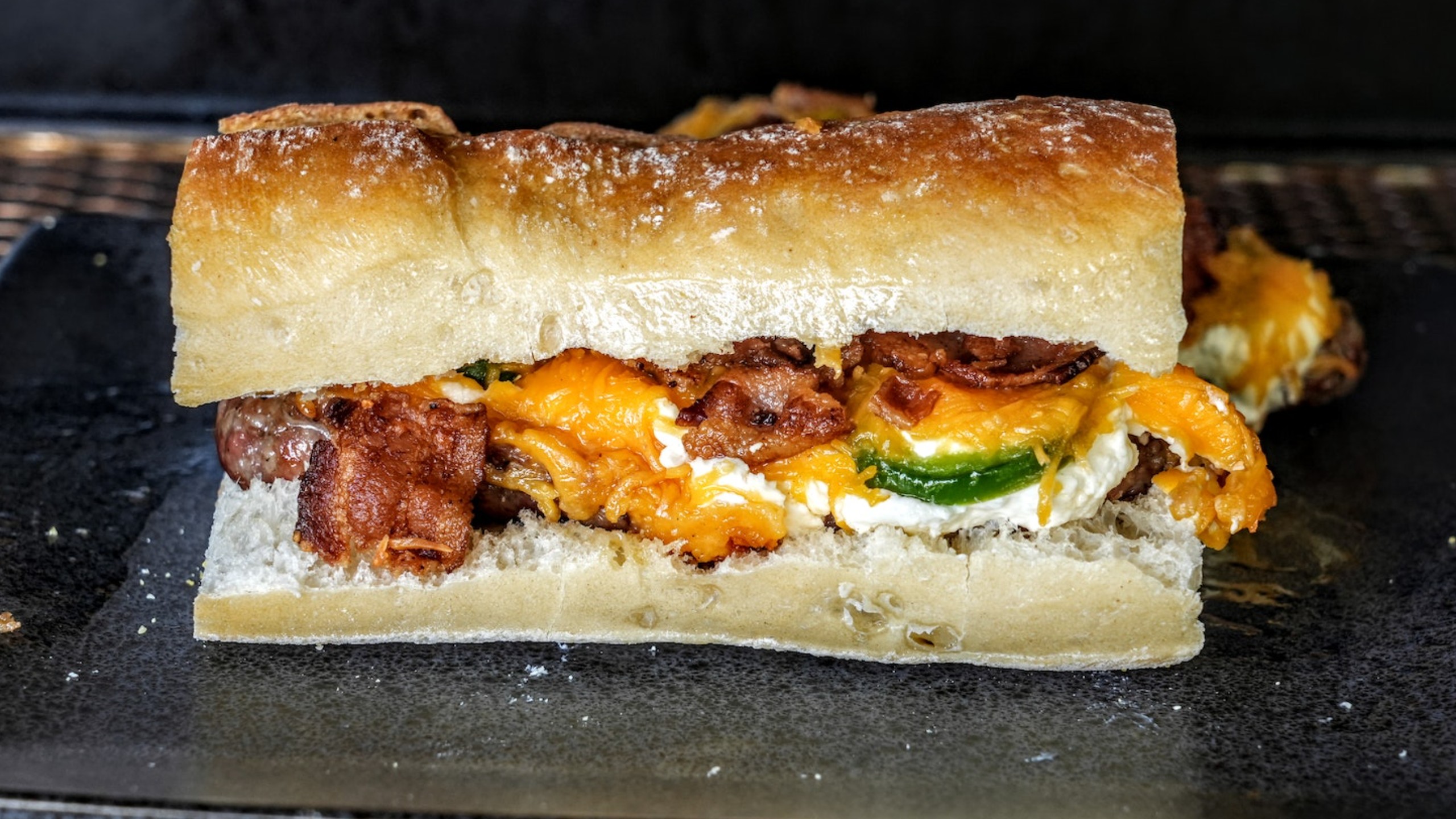 Sausage Popper Boat Sandwich
Is this the best sausage sandwich Ive ever made | Masterbuilt Gravity Fed 1050. In today's show, we grill up some Sausage Popper Boats and stick on bread! is this the best sausage sandwich ive ever made?
Ingredients
Sweet sausages, with casing

Cream cheese

Jalapeno peppers

Shredded sharp cheddar cheese

Bacon bits

Rolls
Instructions
Simple to make
Using a sharp knife, slice into the casing on one side of the sausage (see video below for reference) and open it up with your hands. Be careful not to push the meat out of the casing and don't cut through to the bottom. Push the meat so it creates a little ridge on the sides. A boat

Add one to two slices of cream cheese

Add 3 to 4 slices of the Jalapeno peppers to each sausage boat

Sprinkle each boat with some bacon bits

Mold the Cheeder Cheese to each boat as pictured.

Cook 350f till the internal temp of the sausage reaches 150f.

Add on your favorite roll and Enjoy!