Posted on: 09/17/2022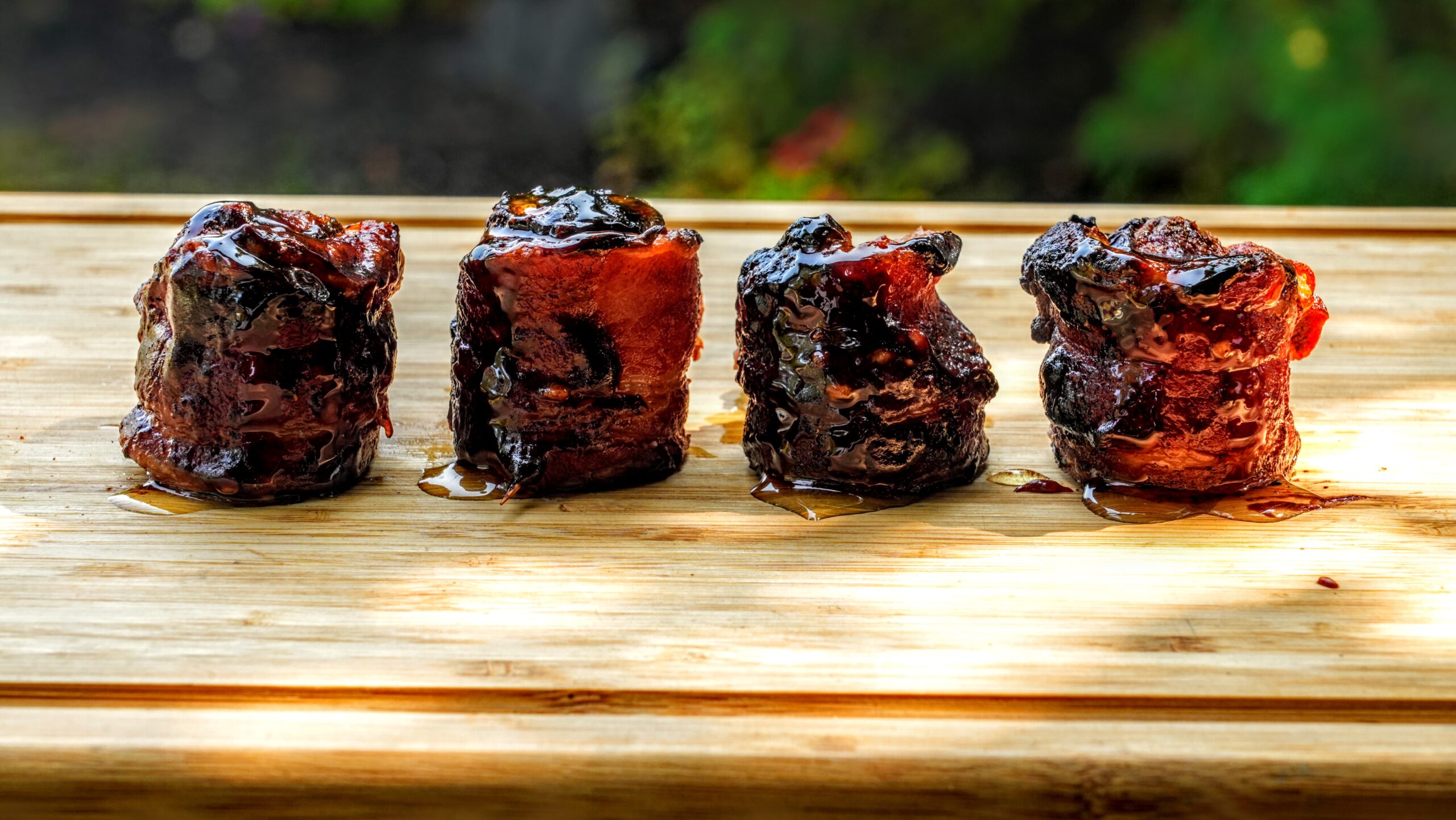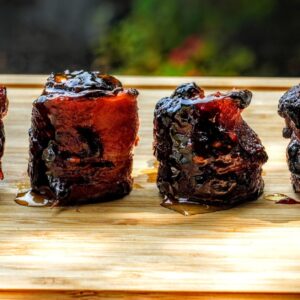 Pig Shots
Amazing pig shots recipe. These little flavor bombs are sure to be a hit at your next tailgate or get together. Each bite is loaded with flavor and goes with just about anything! We are talking about bacon wrapped Kielbasa shots filled with cheese and diced jalapeños. How could you not like that? 
Equipment
Z Grills 11002b Pellet Grill
Ingredients
Bacon

cheddar cheese shredded

jalapeños

 Kielbasa sausage
Instructions
Setup your smoker to 350°F.

Cut the Kielbasa into 3/4 inch pieces. Cut your bacon in half lengthways. Wrap your cut bacon around the Kielbasa so it forms a shot glass. Take a toothpick and skewer at the bottom, securing the bacon around the sausage.

Take the softened cream cheese, cheddar, chopped jalapeños and the bbq rub and mix together in a bowl until well combine.

Place the mixture into a piping bag or a sandwich bag (snip the corner off), and pipe the mixture into the pig shot until it is just below the top of the bacon. Top with 1/4 slice jalapeño

Place the shots onto your smoker for about 1 hour and until the bacon is slightly browned and the cheese filling is puffed and golden.

At that point start to baste with your favorite BBQ sauce, honey!

After 15 more minutes bump the temp up to 450f to really brown that bacon.